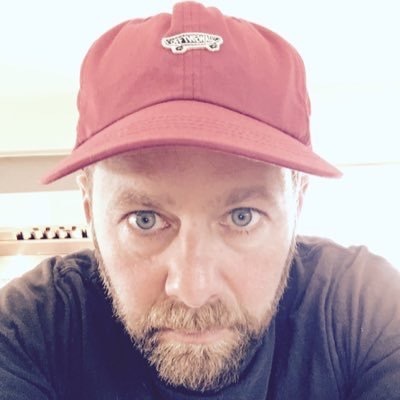 Gaetan Pappalardo
Green-Fields Elementary School
West Deptford, NJ
About Me
Gaetan Pappalardo has been teaching third grade at Green-Fields School in West Deptford, NJ for sixteen years. In 2011, he received the Governor's Recognition Award for Green-Fields School and was also the West Deptford's School District's Teacher of the Year. He created PLCs before it was cool to create PLCs. He started a Teacher as Writer Club and is currently leading a PLC, which integrates classroom content with special area content, such as art, music, physical education, and library science.
In the summer of 2007, he attended the Pennsylvania Writing and Literature Project's summer writing institute at West Chester University and has been active as a teacher consultant and collaborator ever since. Along with various consulting jobs, he's coordinated and taught at Young Writers/Readers summer camps and has also been a visiting author. He helped create and launch PAWLP's blog, Write-Share-Connect at www.pawlp.org and sporadically Tweets for the organization.
Pappalardo currently blogs and facilitates social media for Edutopia.org: The George Lucas Education Foundation. He overseas the 3rd to 5th grade community, concentrating on behavior management, differentiated instruction, and ELA. He manages conversation on Edutopia.org, Facebook, and Twitter. You can read his posts here: https://www.edutopia.org/user.
Gaetan Pappalardo has presented and performed with author, teacher, and entertainer, Barry Lane at various workshops and last year's NCTE convention. He interned at The Global Teacher Award's 2015 recipient, Nancie Atwell's Center for Teaching and Learning in Edgecombe, Maine in 2011, shadowing teacher, author, and musician Ted DeMille. Ted's book, Making Believe on Paper, is a must read for teaching fiction to first and second graders.
Gaetan has two children's book in circulation, Louie Licks and the Wicked Snakes: Battleaxe and The Gift of Guitar.
 Pappalardo is also a musician. His current project is called Basement Revival and you can listen at https://basementrevival.bandcamp.com/releases.

Third Grade Teacher: 16 years Edutopia (George Lucas Education Foundation) Facilitator/Blogger 2013-Present Former Intern at the Nancie Atwell Center for Teaching and Learning (2011) Teacher of the Year: West Deptford School District (2011) Governors Teacher Award: Green-Fields School (2011) Fellow of the PA Writing and Literature Project (2007) Twitter: @gaetanp Website: www.gaetanpappalardo.com School: www.onkidwriting.com
Contact Details
Email

Twitter
Comments
Log in to post a comment.